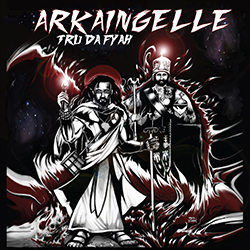 Zion High Productions and Zion I Kings just released Tru Da Fyah, the new album of Arkaingelle, spiritual Rastafarian roots reggae.
Tracklisting:
My Journey
Eye Frequency
Herbalist
Tru Da Fyah
Fullfillment
Be Good
Afrikan Sun
Beloved ft. Akae Beka
No Race
No War
Children Of The Most High
Ancient Of Days
All songs are produced by Zion I Kings. Track 8 is produced by Vaughn Benjamin & Zion I Kings.
Executive Producer, Zion High Productions. Mastered by Mike Caplan at Lion & Fox Studios, DC.