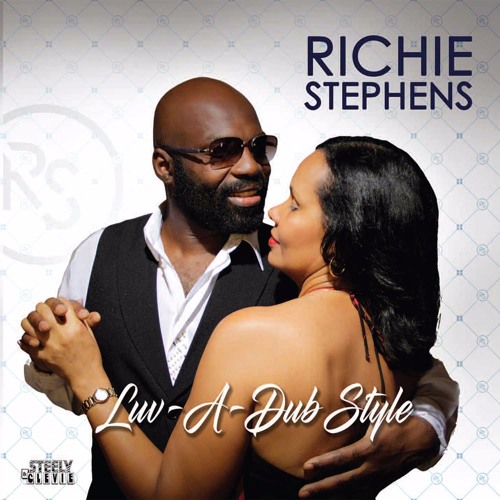 Richie Stephens' new album, Luv-A-Dub Style is produced by Steely & Clevie. Distributed by VPAL Music, it contains 14 songs and include featurings with Bounty Killer, U-Brown and Sister Nancy.
Bounty explains about working with Richie that "he is always encouraging me to do other types of music. He was the first person to get me to sing an R&B song. Music is our first love. He is Richie and I am Rodney Pryce, so when we get together, it is like priceless riches. That is what we add to music."
Tracklisting:
Feel Good All Over
Story of My Love
Let's Dance
Luv-A-Dub Style (feat. Bounty Killer)
Rain from The Sky
All Night Long (feat. U-Brown)
Let Me Down Easy
Come Back to Bed
Here I Am Baby (Come & Take Me)
Love Her Up (feat. Sister Nancy)
We've Made It
Thank You Baby
Golden Heart
Get Off the Phone
The album also features the track Get Off The Phone, a plea to motorists not to use mobile phones while driving. "After losing a very special friend in a motor vehicle accident, I wrote this song to remind people of how dangerous it is to use your cell phone while driving", says Richie Stephens. "We did the video in Kingston, Jamaica and used footage of traffic accidents from the internet and I hope the video and the song will make an impact on people who still use their cell phone while driving."