Alborosie will release his new single Living Dread on August 4th, 2017. This is the first song of his new album to be released in 2018.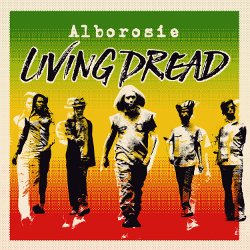 The song is a tribute to 70's conscious roots reggae movement and includes Black Uhuru lyrics: "I and I born a living dread. Inna these ya town of the living dead."
"The punch line is from the Black Uhuru single but the riddim is original." explains Alborosie about the single. He also said he sees a lack of spirituality in music these days and would like to manifest more of the positivity that reggae encompasses. "I think we need to bring back the energyof the '60s and '70s, when music had more of a message.We're living in very superficial times, so we need to getback to our real roots."
The music video of the song was inspired by the 1978 Jamaican classic film Rockers. It was filmed in Portland, Jamaica, by One Love director Rick Elgood. It features drummer Horsemouth Wallace that played the leading role in Rockers.