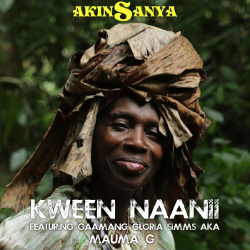 After the EP Dub Trafficka in March 2016, Akinsanya teamed again with Japanese producer Junior Wize to release the ska single Kween Naanii.
The song is about Jamaica's national hero Queen Nanny and features his wife Gaamang Gloria Simms aka Mauma G, chanting in African "kromanti" language. She is the first woman to be named Gaaman Paramount Queen of the maroons.
"This song represent to me the highlighting of our remarkable Ashanti Queen who fought for us enslaved Africans captured and abducted to the west. So this song is hailing the Warrior Feminine energy that helps to mold, nurture and teaches us the proper way of life." Akinsanya told United Reggae.
Lead guitars are played by Earl 'Chinna' Smith while Japanese musicians are playing horns.
Kween Naanii is available now for digital download and it is the first release from an upcoming ska album, also produced by Jr Wize and Akinsanya.
Akinsanya is also dub poet and keyboardist of The Uprising Roots Band.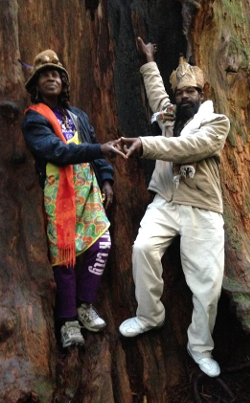 Musicians:
Vocals/Keyboard - Akinsanya
Vocals/Abeng - Gaamang Gloria Simms aka Mauma G
Lead Guitar - Earl 'Chinna' Smith
Drums - Brady Robinson
Percussion - Joseph 'Jr. Congo' Sutherland
Bass - Andrew Campbell
Rhythm Guitar - Phillip Porter
Tenor Sax - Inatti
Trombone - Hat Beard
Engineered by Junior Wize
Produced by Junior Wize and Akinsanya