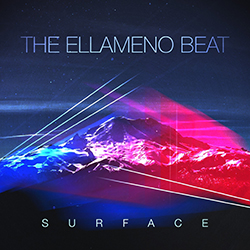 On April 7th, 2015 the band released its debut EP Party Wave. It put the band on the map climbing to #3 on iTunes Reggae Chart and #11 on the Billboard's.
The Ellameno Beat are now releasing their debut full-length album Surface today. This independent release marks a major step forward for the Florida-based surf enthusiasts.
"Surfing is so expressive. The rhythm and flow involved are just as important as it is in music. As a fellow surfing/music enthusiast put it to me once, the flow of a wave can be thought of and closely related to that of a guitar solo or musical performance. Different moments of energy and emotion being exerted at different times throughout a ride really does follow a similar pattern to a musical performance!" explains singer/guitarist Reggie Froom.
The band is also made up of James Rosenblit (drums), Dylon Hixon (bass), Matt Diamond (trumpet/vocals), and Walker Brantingham (Keys).
The band will donate the first month of proceeds from Surface to the Mauli Ola Foundation, a nonprofit organization dedicated to providing hope and confidence to individuals living with genetic diseases.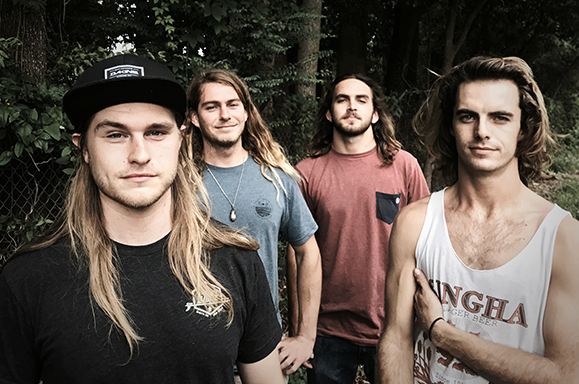 While Party Wave saw the young band focused around a theme of fun, Surface explores a universe of introspection and existentialism, which Froom promises is only the tip of the iceberg of things to come. "I like to think that it represents the surface of the ocean that is our massive repertoire of passionate content we are waiting to give to the world. It reinforces the notion that we are beginning this long journey with an honest commitment to see things through to the end."
The band stayed true to their independent nature by producing the entire album in Reggie's home studio.
Tracklist:
Bumpy Road
One of Us
Half Empty
Muse
Distance
Momentary Light
Take Me Away
Used to Be
Grow On
Last Call (feat. Signal Fire)