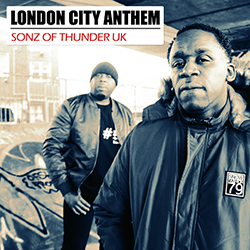 The two brothers Shane and Dean Brown originating from the North-West of London release their new single London City Anthem. After Frontline Testimony and Summer Time, this single is their third release this year.
London City Anthem pays tribute to the community unity across London, following the terror attacks at London Bridge and Finsbury Park, and also to those who lost their lives in the Grenfell Tower fire tragedy in West London.
The track is produced by Edward Holland Jnr on New River Sound Music's label. The single is now available on all digital plateforms.