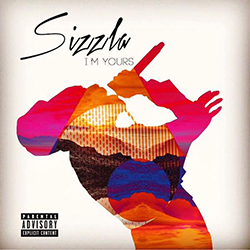 Sizzla Kalonji has already released over 70 albums in his career, and his latest one was Fought For Dis in June. Less than two months after, he signs his new album I'm Yours out today.
He teamed with Jamaican dancehall producer Jon FX and the 11-track album includes features from Ghanaian singer Stonebwoy and award winning singer Mz Vee.
"I have done many songs with Sizzla, and this album is considered a summary of what Sizzla has done and where he has been," FX said. "Pertaining to sound, it's amazing to see how he has evolved over the years from the standard one-drop all the way to Afro beat, and that's an amazing thing."
Tracklisting:
Incomplete
Experience
I'm Yours
Everytime
Fair Chance
Shoot You feat. Stonebwoy & Jon FX
My Girl feat. Jon FX
I'm Yours feat. Jon FX & Mz. Vee
Calling
Model
I'm Yours feat. Jon FX (Ska)