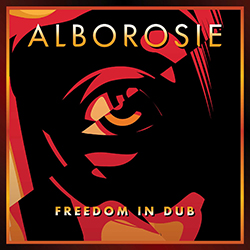 While he just released the first single Living Dread from his upcoming 2018 album, Alborosie returns with Freedom In Dub, the dub version of his latest album Freedom & Fyah.
Alborosie had already demonstrated his production and remix skills previously with Dub The System, (counterpart to the 2013 release Sound The System), Dub Clash in 2014 and Dub Of Thrones with King Jammy in 2015.
Freedom In Dub is his sixth album for Greensleeves. All the tracks were composed, played, produced and mixed by Alborosie from his analog Shengen studio in Kingston Jamaica.
Freedom In Dub is out today on Vinyl, CD and digital plateforms.
Tracklisting:
Zion Dub Youth
Strolling Into Dub
Rocky Dub Road
Rich N Dubby
Dubbing Everything
Dub Posers
Dub Cry
Dub Can't Cool
Dub 420
Carry On Dub