Junior Natural, born as Teodor Lindström, is a 22 years old Swedish reggae artist. He started music at 8 and at only 12 he perfomed in his hometown at the Uppsala Reggae Festival with his dad and his band. At this time, he also released his first single Number 1 Girl on 7'' vinyl, a roots-tune dedicated to all the mothers in the world.
During the next decade, Junior Natural released two EP's Reveal and Everlasting, was featured on several riddim compilations, and performed live with bands such as The Far East Band and did sound system shows all over Europe and in Jamaica.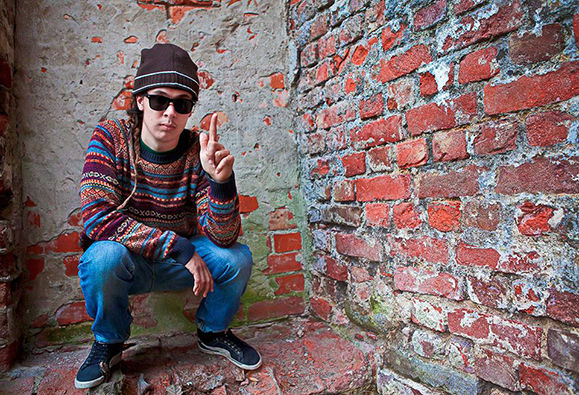 Junior Natural got his chance recently in Kingston. He met producer Robbie Shakespeare on a parking who auditioned him: one chancein a minute. Convinced with his talent, Sly & Robbie invited him to come back anytime when he would have 12 songs. This is how the young swedish got the support of Sly & Robbie to record Militant, the first album of their collaboration. Militant was recorded in Anchor Studios, Kingston, and it includes Chinna Smith (guitar) and Robbie Lyn (keyboards).
"Robbie and I have always looked for new talent, individuals with something to say and a vibe that goes straight to the people's hearts. It doesn't matter if the singer black, yellow or pink, we look for attitude, poise and positivity. We did for Junior what we did when we picked up Michael Rose in the 70's and polished his craft. Junior has that kind of vibe, like he's been around for decades", says Sly.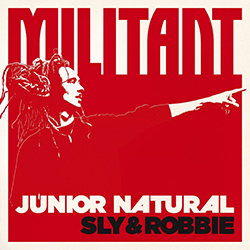 "He's young like a baby but wise and experienced like an old man. We barely had to coach him when he voiced: it was like a sacred channel opened up and he was tuned to some spiritual vibe from above. Impressive. And it made our job more enjoyable and easier too: the riddims came to us like magic, everything clicked. We want to perform onstage with him, he can do wonders onstage with The Taxi Gang war machine", says Robbie.
Soldiers, the first single of the album, is already available. Militant will be released on October 13th, on digital, CD and vinyl.
Tracklist:
Soldiers
The Truth
For Everyone
Some Of Them
Freedom Time
Festival
Beautiful Creation
Everlasting
Like This
Jah Light