The Jamaica Music Conference (JMC) is a four-day music conference featuring panel discussions, workshops, independent music artist showcases, and a community service day.
On its fifth consecutive staging, the conference continues to provide a platform for independent music professionals to discuss challenges and opportunities in the Jamaican music industry, and propose solutions to these issues. The conference also provides a platform for networking and creates an environment for continuous education.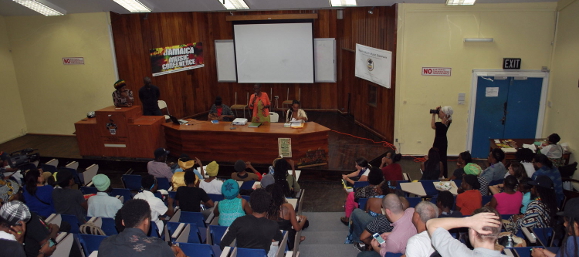 This year the JMC takes place in Kingston, Jamaica, and kicks off on November 9 and ends at November 12. This year discussions include topics such as dubplate pricing, women behind the scene and how to benefit from intellectual property. Check the full schedule here.