This month United Reggae is ten years old and to celebrate we present a unique musical experience; Jamaican Callaloo Sessions, one day in Kingston with seven bands. It features 22 acoustic performances and several additional videos recorded during the preparation of Ital rasta food for musicians and guests.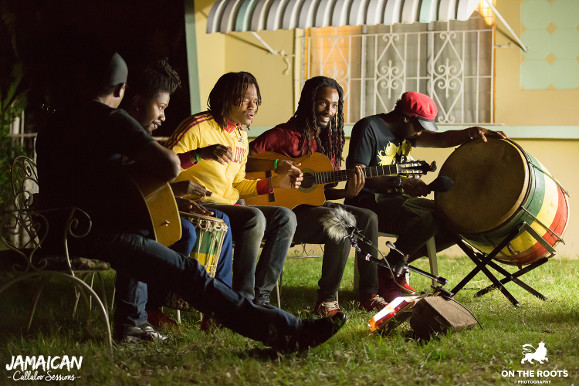 For Jamaican Callaloo Sessions United Reggae invited seven Jamaican bands, along with their friends to Jamaican singer Derajah's garden in Kingston. In the garden the bands performed acoustic versions of some of their songs and shared a moment together.
"In 2015 a team from United Reggae went to Kingston and visited several studios to record local artists in an acoustic setting. These videos were last year published as the Jamaican Raw Sessions. The Jamaican Callaloo Sessions is the sequel and highlights seven bands recorded live in a Kingston garden. These sessions showcase an honest and earnest side of reggae. This is Jamaica by Jamaicans, showcasing the actual band movement, together as a united family", says Camille Monchicourt, Head of United Reggae.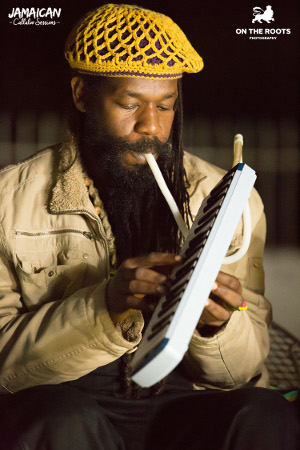 Jamaican Callaloo Sessions features Raging Fyah, Dubtonic Kru, Pentateuch, Uprising Roots, Adahzeh, EarthKry and Rootz Underground. The sessions were hosted by singer Derajah and his friend Ras Kelly, son of legendary bass man Errol "Flabba" Holt. That morning they headed downtown Kingston to the Coronation Market to buy fruits and vegetables, which the duo later prepared for almost one hundred guests.
"These days I see a lot of young musicians and it brings joy to my heart. They bring bright colors and a next level of intelligence to reggae music. I love what is happening right now with the evolution and revolution of bands in Jamaica and the rest of the world", says Derajah.
The project is introduced by a video presenting each band and the event preparation (with English, Spanish, French, Italian and Japanese subtitles). The primary part of the Sessions is 22 videos from the seven bands along with three short videos showcasing Kingston, its Coronation Market and the Rasta cooking process. In addition, reggae writer and historian Angus Taylor conducted video interviews with 3 of the bands.
"The atmosphere at these sessions were amazing and everyone had a wonderful time listening to great music and having great food. I would really like to thank everyone that participated in the project – the bands, their friends, Derajah, Ras Kelly and all the nice people that helped us during our stay in Jamaica," says Jean Lenormand, Director of the Jamaican Callaloo Sessions.
The Jamaican Callaloo Sessions were directed and edited by Jean Lenormand and produced by Camille Monchicourt. The Sessions were filmed by Franck Blanquin, Céline Monchicourt, Emmylou Mai and Kevin Buret. Sound engineer was Teldem.
Watch the video series at https://jamaicancallaloosessions.unitedreggae.com or below.
Songs performed by each band:
Raging Fyah - Judgement Day / Nah Look Back / Ready For Love / Jah Glory
Dubtonic Kru - Overcome / Addis Abeba / 99% / Sunshine Girl
Pentateuch - Going Home / Black Face / Crime
Uprising Roots - Skyfiya / Black To I Roots / Brightest Light / Steamers / Time / Trenchtown
Adahzeh - Nah Fi Argue / Waiting For Me To Call
EarthKry - Revolution / 9 to 5 / Mother Earth / Strong
Rootz Underground - Rebel Vibration / Crisis / Corner Of My Mind