Kumar Bent announced it yesterday on his Facebook and Instagram accounts :
"Greetings FyahSquad:
After some lengthy deliberation and meditation, it is with a heavy heart that I feel compelled to announce my decision to leave the band "Raging Fyah". I believe all concerned will benefit from a parting of ways at this point and I see this as the inevitable conclusion.
We all have our own Paths to follow in this World, and mine has carried me to where I am today as an Artist/Musician. My history with Raging Fyah has given me immense experience and I am very grateful for this, but please know, all the Love and Support is not forgotten, and I will continue to grow and appreciate what the future may hold.
Please respect my decision and sense of privacy at this delicate time.
Sending Love and Respect to all the Fans, Supporters, Family and Friends, until further notice.
One Love, Kumar "Fyah" Bent"
The band Raging Fyah also published a statement on their Facebook: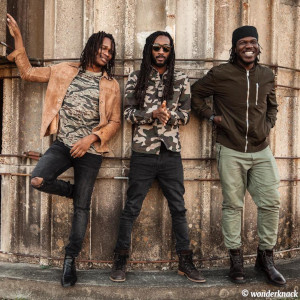 "It is with a heavy heart that we come to you today to let you all know that our brother Kumar has decided to leave the band. We want to thank Kumar for all his sacrifice and hard work that he has put in on our musical journey.
We want to let you know that the Raging Fyah journey continues."
The five piece reggae band from Kingston was formed in 2006 by Delroy "Pele" Hamilton, Anthony "ToniDrumz" Watson, Demar "Demz" Gayle and Courtland "Gizmo" White. Kumar Bent joined the band in 2010 as lead singer.
They released their first album Judgement Day in 2011, followed by Destiny in 2014 and Everlasting in 2016 for VP Records which was nominated to Grammy awards in 2017.
They just released Give it a Try, and a cover and a cover of Metallica's The Unforgiven on Alborosie new album.
Raging Fyah is supposed to play at Reggae Sumfest in Jamaica this month and to start a tour in USA this summer.
We also featured the band in our Jamaican Callaloo Sessions last year: