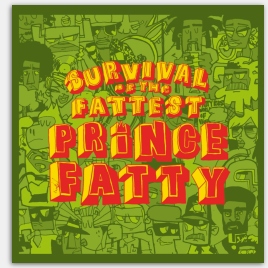 American label Rasa Music reissues the great album Survival Of The Fattest from talented UK group Prince Fatty originally released in late August.

You're wondering why a reissue even one year after the original release ? Because this new set features the new track entitled Gin & Juice featuring Horseman on vocals.

For those who missed the first issue, this is the occasion to discover this 13 tracks album. A set with special guests as Winston Francis on Big Man Cry, veteran Dennis Alcapone on Scorpio, Little Roy on Roof Over My Head and the powerful lead single, Milk & Honey with great horns and inspired vocals from Hollie Cook. An album that will delight fans of the early 70's roots reggae sound. In stores on 8th of April.