Majestic Music, King Shiloh's label presents King Shiloh Sound Selection 1 - PETER BROGGS, a maxi with a selection of Peter Broggs' tunes, mixed by the best of the UK scene, Dub Creator, Ras Muffet and Vibronics.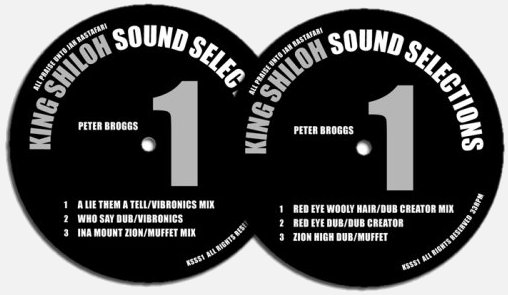 New mixes for tunes as Who Say Jah Is Dead, Red Eyes and Street Of Glory, originally from the album Igzabihir Yakal, released in 2005 on King Shiloh Majestic Music. Today renamed A Lie Them A Tell, Ina Mount Zion and Red Eye Wolly Hair, these three tunes, freshly revisited are productions specified to sound systems, which will delight steppa lovers !
Discover two clips from this maxi.