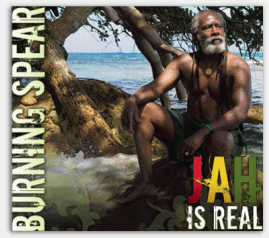 Veteran Burning Spear soon strikes hard with a new album due out on August. This new 13 tracks set, Jah Is Real, was recorded and mixed in New York City at Magic Shop studio as his 2005 album Our Music. As the majority of his albums until the late 70's, Winston Rodney produced this new one on his Burning Music Productions. Since 2003, he reinforced his choice for independence by self-distributing and promoting his own productions. He keeps on spreading his positive message with a strong determination on roots rhythms.
Watch and listen Burning Spear presenting Jah Is Real.
Keep the Spear burning !
Video
Video: Burning Spear - Jah Is Real (epk)