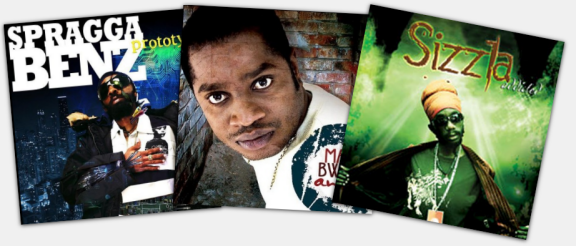 We announced the release of Sizzla's new album Addicted several months ago but were unable to get an official release date. Things are clearer today. The Florida based label MBIG and Drop Di Bass records have officially released Sizzla's last effort in June. Firstly available for download from various platforms, Addicted will be out on CD in September. As well as Addicted, Drop Di Bass records will release new Spragga Benz and Mad Anju albums on CD in September (three months after the digital release).

Kalonji's new set features 14 tracks, from dancehall to hip hop vibes, including three combinations with female singer Calibe and three others with Spragga Benz.
The second release from this label is Jamaican deejay Mad Anju's new 14 tracks album Mad Bwoy Anju including tunes such as the hit Stop Me If You Can, Put It On Me featuring Kevin Lyttle & Patri and That Girl featuring Sizzla and Kevin Lyttle. About Prototype by deejay Spragga Benz, should be welcomed by The Benz fans. We heard 14 tracks including the hit single Take It Slow and three combinations with Kalonji himself.