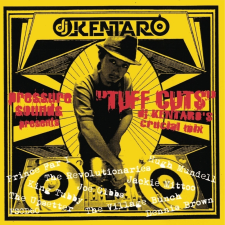 For its 60th release, Pressure Sounds has chosen a fresh and original mixtape by Kentaro - one of Japan's most popular DJs.

For this new release Kentaro gathers nearly thirty songs from the Pressure Sounds catalogue (Joe Higgs, The Revolutionnaries, Prince Far I,...) with all his scratching talent.

Tuff Cuts will be available on the 8th of August and we hope that a such project will bring a wider audience to some classic reggae songs.
Video
Video: DJ Kentaro - Tuff Cuts Video