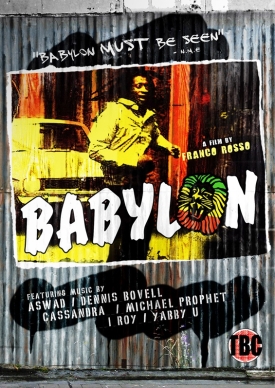 After its release last year for the Italian market. Icon Home Entertainment has announced the UK Region 2 DVD release of Babylon on 13th October 2008.

Franco Rosso's film forms parts of these documents which are inevitable and essential to all good reggae fans, but unfortunately it doesn't have the place it deserves, due to the phenomenon of scarcity. So it's this autumn that the youngest among us (and even the oldest) will be able to catch up with the wasted time by getting this small jewel.

A very good news for reggae fans especially since it's a restored and remastered version, plus audio commentaries and interviews.
Video
Video: Babylon