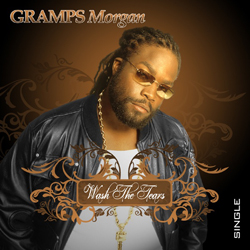 Gramps Morgan, vocalist and keyboard player of the Reggae group Morgan Heritage, has gone solo.
"This has always been a plan of my father" he affirms, "We are all on an individual journey to express ourselves musically ."
Gramps is now in the studio completing his double disc album entitled Two Sides Of My Heart, which will be out in 2009. This solo project will show two sides to the music, "The fun side and the conscious side."
The album is set to be released on his own Dada Son Entertainment Imprint, a subsidiary of the Morgan family's Gedion Music Group.
Awaiting the release of Two Sides Of My Heart, we invite you to listen now to the first single, Wash The Tears (available on Itunes - 19th December 2008)