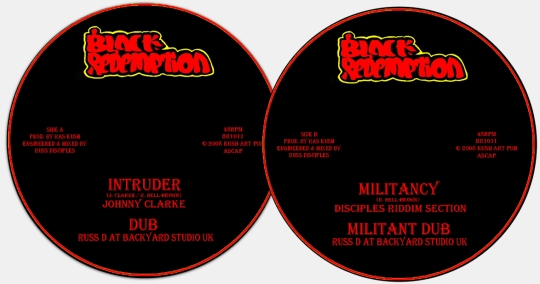 UK versionist Russ D joins forces with Ras Kush and the legendary Johnny Clarke for a 10" release featuring a strong vocal and three tough dubs.
Kush takes the producer's chair; Russ works the desk, while Clarke sticks to his favourite subject – errant youth and their naughty ways – on vocal cut Intruder, a scathing stepper furnished with synthesised melodica and piano lines.
The first version is a sparse, drum-dominated affair; the second is more of an instru-dub (give or take the odd echoing crash) giving the synths room to breathe. The final mix splits the difference between the two extremes.
This platter is out now on Black Redemption and should be bashing speakers and ears at a dance near you…