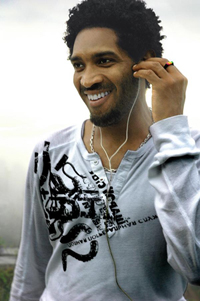 Born in St Ann, Jamaica, Brahyhan Art, real name Bryan Grant, is a gifted singer and musician. Brahyhan toured with Luciano, Mikey General, Sizzla and Bushman as backing-band leader and guitarist of his Grass Roots Band. He also wrote songs for George Nooks, Bushman and Luciano, just to name a few.
Brahyhan is currently working on his forthcoming album entitled 'Everybody Wanna Live' which should be out next year.
Awaiting the release, we invite you to discover this new comer, who reminds Beres Hammond in his beginnings. Check out his latest single Somewhere and his remix of Murder Dem A Play featuring Queen Ifrica.