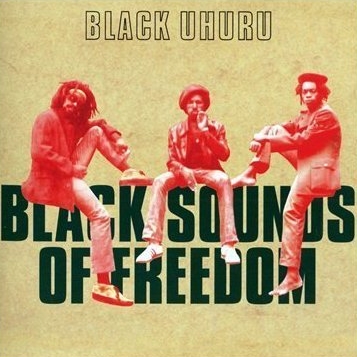 Good news : Greensleeves Records reissues 'Love Crisis', the debut album of Black Uhuru. Originally released in 1977 - when the group was composed of Duckie Simpson, Errol Wilson (from The Jays) and Michael Rose - this album was produced by Prince Jammy, mixed at King Tubby's studio and backed by musicians like Sly Dunbar, Santa Davis, Robbie Shakespeare, Earl Chinna Smith. It includes the anthem I Love King Selassie and others as Crisis For Love, Eden Out Deh, Satan Army Band, African Love, Tonight Is The Night To Unite, and also the cover of Marley's Natural Mystic.
This is a 33 tracks double disc, including the original cuts of 'Love Crisis' (1977), the reissue of 1981 entitled 'Black Sound of Freedom' (with a additional horns mix), and also the dub versions (Prince Jammy – 'Uhuru In Dub' – 1982) plus 3 versions by the deejay U Black.
An interesting reissue for those who would discover Black Uhuru beginnings and for the fans who would have lost the original abums!