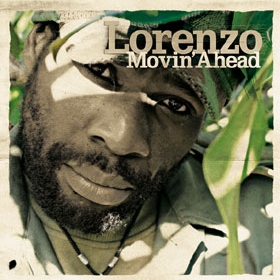 Lorenzo is finally releasing his debut album ! The singer aka Andel Henry is a Jamaican artist from the parish of St Ann. He's been on the reggae scene from a while now and has released various singles for such labels as X-Rated, Stone Love, Jet Star and Irie Ites.
He has been working for a long time with the French label Irie Ites and the results speak for themselves. The 16 track set is backed by great musicians such as Mafia & Fluxy, Bongo Herman, Chinna Smith, Bim, Matic Horns and Dean fraser, including two combinations with Chezidek (for a tribute to Mikey Dread recently released on 10'') and Spectacular - due out on vinyl in November.
Check out two samples of this brand new release, due out in stores early November, on CD, legal download and LP !