Whereas the place of Techniques Records, the label of legendary producer Winston Riley was burnt last month, Riley just revealed to Jamaican Splash Magazine that he intends to open before year-end a studio and a museum on Orange Street, downtown Kingston.
He's investing over 50 million Jamaican dollars for this new site which, in addition to the production work, will be a depository showcasing the history of reggae and dancehall music.
"We're going to teach everybody the history of reggae music, from when it started, come right up", said Riley to Splash. "Nothing will be like this in Jamaica. (…) All type of persons come (to Jamaica) and ask questions - white, black, brown etc. We are going to have books, displays, graffiti etc outlining to them all the top musicians who built this thing", said Riley.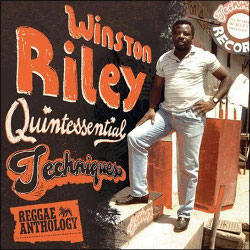 Orange Street aka The Beat Street is indeed a mythic place for reggae record shops, producers like Niney the Observer or Joe Gibbs and studio like Studio One, Rockers International. And also, Techniques Records, based on 99 Orange Street since 1991 !
Before producing, Winston Riley took part of harmony group The Techniques, created in 1962. At the late 60's, he left the band to set up his own label. He went on to become one of the most successful Jamaican producers ever, producing many hit singles and albums, since and especially during the 1980's. The most symbolic is maybe his Stalag riddim and its 400 versions.
Regarding the risk of his 50 millions dollar investment in a dangerous place in Downtown, Riley is unphased and said this district is his place. "It can go back to where it once was...it starts here".
In the same time, VP Records releases a compilation dedicated to Winston Riley production on its series Reggae Anthology.