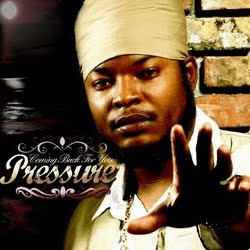 So, Pressure is definitely Coming Back For You ! This is the title of his third album, due out in stores on December 15th. For this new set, Pressure Buss Pipe teams up again with producer Dean Pond, the same who produced his successful debut album The Pressure Is On (2005) .
Four years later, he's back with a 14 track set including serious tunes such as Pure Life, Sacrifice and lover cuts such as Coming Back For You and Best In My Life.
Awaiting the release, check out two tracks from this new album, soon available for download and on CD on Pond's new label Rymshot Productions.