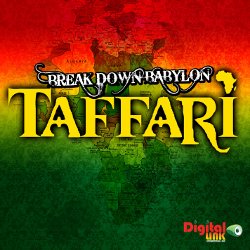 One incredibly underrated singer Mr. Boris Anthony Silvera, better known as Taffari [also known as "Ta" from production unit Al.Ta.Fa.An] releases a bit of a fresh take on a blast from the past.
His 'new' album 'Break Down Babylon' is largely a redo of his debut album, 'Addicted To Music' from 2004, which featured big material such as the title track, Let There Be Peace alongside Junior Kelly and One Love with German star Gentleman. And there're also a few extra surprises for fans such as Love By You on the Tsahai riddim.
The album comes via the digital side from Digital Link International/Zojak Worldwide and releases this month.