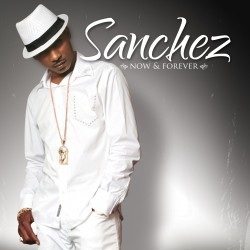 One of Reggae music's most beloved figures, legendary singer Sanchez, returns to both his loving fans and the label which helped to push his status to where it is today with his very first new studio album in more than six years with 'Now & Forever' for VP Records.
There are more than one generation of Reggae fans worldwide who have grown up with Sanchez' music over the years at this point and his single name has become one of the most emphatic in the entire genre and with his new album he figures to be aiming at yet another group of young fans who have yet to truly get a taste of one of the greatest singers Reggae has ever produced and this time he's aided with one of the music's greatest producers of talent, the famed Donovan Germain of the rebirthed Penthouse Records.
The much anticipated 'Now & Forever' releases through VP Records on February 9, 2010.