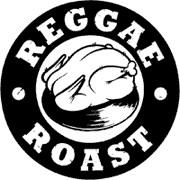 London based collective Reggae Roast are releasing their first single from last year's 'Roots Uprising' compilation.
It's a track called Serious by fellow Londoners The Hempolics featuring Dandelion on vocals and produced by Grippa. It utilises a vintage Clancy Eccles rocksteady production, Stay Loose by Hemsley Morris, to create an old meets new vibe.
Reggae Roast will also be celebrating the release with a Serious Single Release Party Warehouse Dance on Friday April 24th at Number 89 on Shacklewell Lane with special guests Iration Steppas and Dandelion himself.
Serious is out on April 19th on 7-Inch vinyl. You can listen to a sample on this page…