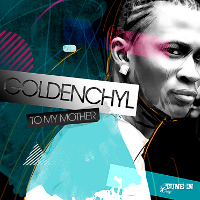 GoldenChyl aka GC (NY, USA) the 4 times Grammy nominated songwriter/producer for his work with Shaggy, Elephant Man, Wyclef Jean And Chris Brown has teamed up with top producers Tune In Crew (Strasbourg, France), who are seen as one of today's most creative producers/musicians team in worldwide Reggae/Dancehall.
This is their 3rd collaboration, following the R&B Club banger "Last Time" and the extra dope "Blame it Remix" (2009).
'To My Mother' finds GoldenChyl paying tribute to his mother on a serene, soothing Soulful Reggae crossover riddim composed, played and produced by Tune In Crew.
Out now on iTunes & others mp3 e-tailers.