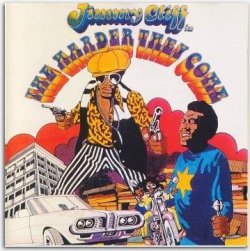 Vanity Fair magazine has presented its top 50 greatest movie soundtracks. The Jamaican film industry can be proud of itself and its father. Indeed, Henzell's film - The Harder They Come - won the third place, which has just been ranked ahead Pulp Fiction!
Released in 1972, the soundtrack produced by Island was a great success and allowed the reggae worldwide diffusion. The opportunity for Chris Blackwell to warm up before his world's conquest with Bob Marley.
With artists such as Jimmy Cliff, Desmond Dekker, The Maytals, and many others, this soundtrack is indeed an album that we listen with pleasure. And if you had doubts, remember by listening this audio sample !