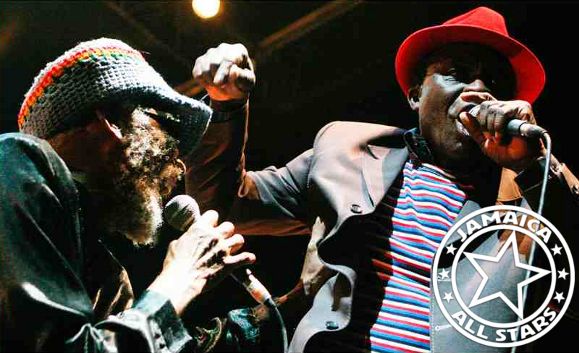 The Jamaica All Stars, the supergroup assembled for Pierre Marc Simonin's 'Portraits of Jamaican Music' documentary, has announced a 2010-2011 tour.
According to leader and founding member Sparrow Martin "After Johnny Dizzy Moore, our challenge was to respond to our fans, proposing the level of music we have always put on stage. Since our last tour in 2007, we are preparing this new one with a lot of motivation."
The All Stars also plan to release a fourth album, in December 2010 entitled 'Me Naa Run'. Such prestigious special guests as Derrick Harriott and the one and only Derrick Morgan are slated to join the recording in Kingston.
The group – composed mainly of alumni from the famous Alpha Boys School - formed for Simonin's film in the 1990s before deciding to continue spreading their music and message. Despite the passing of former members Justin Hinds and Dizzy Moore, the All Stars have remained intact.
In reference to the tour Martin added "As usual our set will include ska, but we will insist on rocksteady and rockers style."