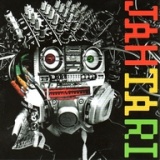 Out now through Sounds of the Universe is a Japanese only compilation of older Jahtari tunes on the Rudiments label from Tokyo.
At a price of £19.99 it is bound to deter quite a few people but with 23 tracks from the likes of Disrupt, Rootah, Solo Banton and Mikey Murka and with many of these tunes having not appeared before on CD before it may be just the thing for you if you're a fan of modern digitalised reggae.
Check www.soundsoftheuniverse.com for details.