Terms like 'sleeper' and 'dark horse' are thrown around in reference to people or things which strike up with little or no warning and when they do, the effects are great.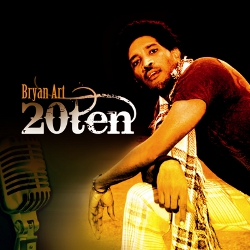 Well, in terms of Reggae music albums, the sleeper for 2010 may have just been found in the form of the outstanding Bryan Art's debut album release, '20ten'. The album may prove to be one of the strongest of the year and if it does, it would certainly offer a wonderful coming out party for the former Brahyan Art.
'20ten' is essentially a compilation of singles from the soulful singer from St. Ann and it will also be a very healthy introduction to newer fans and a reigniting of the flames which older fans have come to know. Highlights include previous big single Get It, Sweeter Love, the pristine Taxi, as well as guest spots from the incomparable Queen Ifrica and veteran Dancehall DJ, Hawkeye.
Potentially a big album, '20ten', is currently available from Junction File and Jah Chin. It has been released on CD and also digitally via Zojak Worldwide.