If the name Ossie Dellimore doesn't quite ring a bell with, then that should be all the more reason for you to be interested in his brand new album from Professor Skank and Skank Productions, 'Reggae Music'.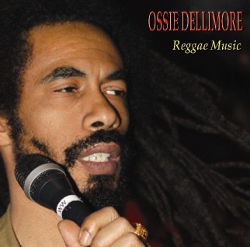 The St. Vincent born musician has been playing his trade for years and years and the new album comes as a literal followup to his debut album, 'Freedom's Journal', which was originally released way back in 2000 by AB Records (and subsequently re-released by Skank a few years later). So, fans have been waiting a very long time for Dellimore's return with new music and that is just what he does here.
Checking in at fifteen tracks, Ossie Dellimore's 'Reggae Music' album also features four stirring dubs, a big combination with Mikey Jarrett and, in what has become a bit of a staple of Skank Productions' work - listeners picking up an actual CD copy of the album can also expect to be well informed through gorgeous liner notes and thoughts from the man himself to go along with the music.
Both the physical copy and the digital copy of Ossie Dellimore's brand new release, 'Reggae Music' from Skank Productions can be grabbed up very soon as the album drops Friday, September 10. Also, a portion of the proceeds of the sales of the album go to Doctor's Without Borders, an organization which provides medical help to individuals in dire need. So definitely do a good deed and become acquainted with the masterful work of Ossie Dellimore.