Pressure Sounds have announced that they are to release a new compilation from one of the most alluring acts of the Rock Steady era The Uniques. It will be available on CD and vinyl from 17th October and is titled 'Absolutely Rock Steady'. The album will showcase most of their popular hits, alongside some of their lesser known recordings.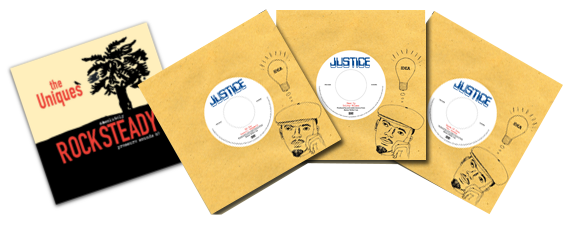 During their time The Uniques worked with the then up and coming producer Bunny 'Striker' Lee, with whom they recorded their classic 'My Conversation' and it is some of the later works by this esteemed producer that is the focus of Pressure Sounds releasing three brand new seven inch, vinyl, 45's the following day on 18th October. The singles will feature six cuts of the Rumours riddim, which were originally featured on the album 'More Ideas 1988'. The cuts to be released are Cornell Campbell's Mr. Cop, Delroy Wilson's Ease Up, both with versions on the flip, and then finally there is Roots Of Zion by Vin Gordon and Lion Of Zion from Tony Asha.
All three seven inch singles will come in specially designed picture sleeves based on the classic design of the original album cover.