One Love records, the organization behind this summer's first big outdoor London reggae festival in nearly a decade are distributing a second release by Brighton based Future Dub records.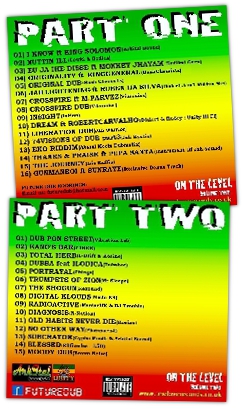 The follow up to 'On The Level Volume 1', 'On The Level Volume 2' gathers many of the acts from the fest, taking in UK roots reggae, dubstep, drum'n'bass and everything in between.
On the reggae side of things, standouts include the mournful singer M.Parvez' Crossfire, produced by Vibronics (the same golden partnership that yielded Some Of Youths – perhaps the best British roots tune of the year), as well as I Know by King Solomon and Arkital Sound (AKA Future Dub headman Mark Evans and Finn "Lowki" Macairt).
Parts of the UK scene have increasingly embraced dubstep and other bass heavy sounds, with David Rodigan even releasing his son's remix of Keith & Tex's Stop That Train.
On The Level Volumes 1 and 2 are available for download at www.oneloverecords.co.uk