British lovers rock singer Adele Harley has released her long awaited debut album 'Come Into My Life'.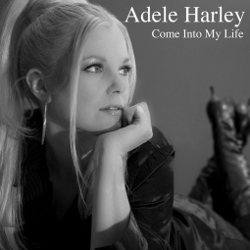 Produced by the legendary duo Mafia and Fluxy, 'Come Into My Life' showcases the vocalist and multi-instrumentalist attending to the many matters of the heart.
The album includes saxophone duties from none other than Mr Dean Fraser, as well as vocal guest spots from Leroy Mafia and Glamma Kid. Adele even plays flute on some of the tracks.
It's been a busy year for Harley: recording with Rory Stone Love in Jamaica, working with Lloyd Brown on his forthcoming 'Cornerstone' long-player and supporting Bushman on the London leg of his European tour. We invite you to take a listen to two songs from 'Come Into My Life' - out on cd and for download now.