Nearly two decades years after his debut album, 'Raw As Ever', released, the Antigua born, New York grown DJ Turbulous is back again with his sophomore album for Cultural Production, the curiously titled 'Woman of A Noble Character'.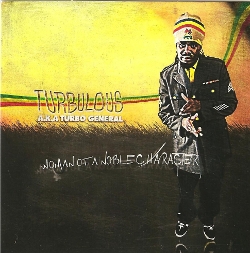 For the unfamiliar, Turbulous is DJ with a very old school type of a style, somewhat reminiscent of a less colourful version of respected Jamaican veteran Louie Culture to an extent [or perhaps even Culture Brown as well] and he uses the style to make somewhat Dancehall-centric Roots Reggae with, again, an obvious lean towards the old school vibes.
Fans around the world can get infinitely more familiar right now as 'Woman of A Noble Character' from Turbulous is currently available in stores digitally and on CD as well.