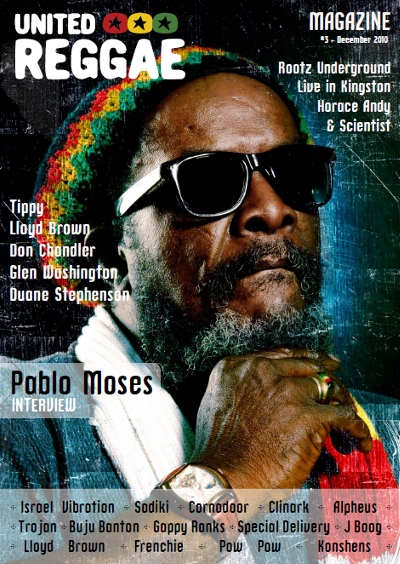 You can now enjoy the free pdf version packed with most of United Reggae content from December.
Leaf through or download it now!
In this third issue, you will find interviews from Pablo Moses, Glen Washington, Tippy, Lloyd Brown, Duane Stephenson and Don Chandler, photos from Rootz Undergound in California, Horace Andy in Paris and concerts in Kingston, albums reviews and news about Johnny Osbourne, Laurel Aitken, Gappy Ranks, Jahdan Blakkamoore, Israel Vibration, Alpheus, Buju Banton, Konshens and many more.