Due for release later this month are two new 4CD box sets from VP Records that will feature the works of Dennis Brown and Culture. The sets are similar to those of the popular Reggae Legend's series, but these will be titled 'At Joe Gibbs'.
The Dennis Brown collection will feature his two iconic albums with the producer, 'Visions Of Dennis Brown' and 'Words Of Wisdom', while discs 3 is made up of the six vocal sides from 'Love's Gotta Hold on Me' plus another thirteen tracks including the hits Let Love In, Created By The father, Open Up, I'm Coming Home Tonight and Historical Places. To complete the set disc 4 is a nineteen track compilation that includes the original 1972 cut of Money In My Pocket, When You Are Down, Smile Like An Angel, Stop The Fussing And Fighting and Get To Love In Time.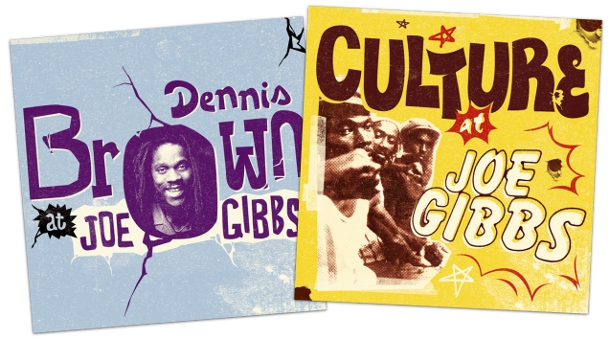 The Culture box is set to showcase three of their albums, 1978's 'Balhead Bridge', 1981's 'More Culture' plus their legendary debut 'Two Sevens Clash' from 1977. The fourth disc, as with that of Dennis Brown, rounds up the non album Joe Gibbs sides including their debut Belmont single 'This Time', together with eleven dubs the majority of which are appearing on CD for the very first time.