After their 'Evolution' single with Ghetto Priest in December, London's Reggae Roast collective have stepped up a gear with their new EP 'Righteous'.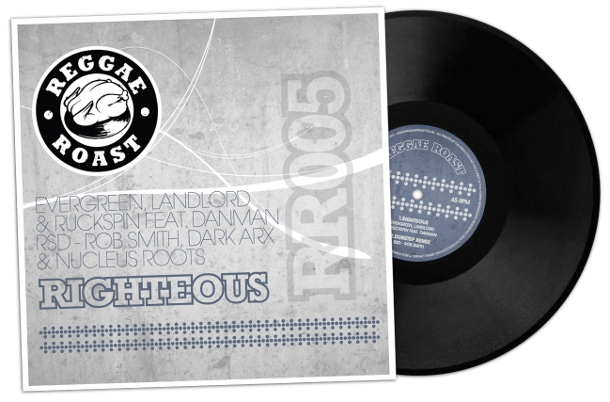 The vocal is a heavy steppers track by Evergreen, Landlord and Ruckspin with chanting from Iration Steppas mc Danman.
Then come three mixes - a dub version by Manchester's Nucleus Roots, a dubstep mix from Bristol's RSD, and a futurebass cut from Dark Arx.
Get your stepping shoes upon your foot yes yes... Righteous is out on February 7th.