Renegade Recordings & Media have announced that they have added several new artists to their roster and will be putting out releases from these artists over the duration of the coming year.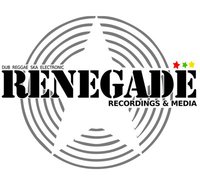 First up will be some good old rocksteady and ska from Prince Blanco in March. His 5-track E.P, that even includes a ska remake of Elvis Presley's That's Alright Mama promises pure old school styles.
April will see the release of Earlyworm's 'Natty Droid' which we are told will be fantastic dub voyage complete with glitch & twitch dub styles.
May is the turn of Dubmatix, following on from last years 'System Breakdown' where various artists old and new voiced on top of his riddims. This time he is back with the second instalment of 'Dread & Gold' titled 'Vol 2 - Dub from the Crypt', which follows the path of the debut by including unreleased, B-sides and a few new tracks purely inna dub style.
As spring becomes summer in June Renegade bring you Ammoye 'Bad Gal', the Jamaican born singer who now resides in Canada. This power-house vocalist will bring her JA roots and soulful vibes to a fresh fusion of electro-dancehall-hiphop harmony.
Other releases are due out from Joint Chiefs of Staff and DJ Ironbelly in the summer and autumn respectively, though no titles or release dates are as yet confirmed. There will also be an album of 'System Shakedown Remixes' from the likes of Irie Ites, Echo Beach and Renegade though again no confirmed details on that one. Still with all the afore mentioned it looks to be an interesting and varied year ahead from the Renegade label with plenty to look forward to.