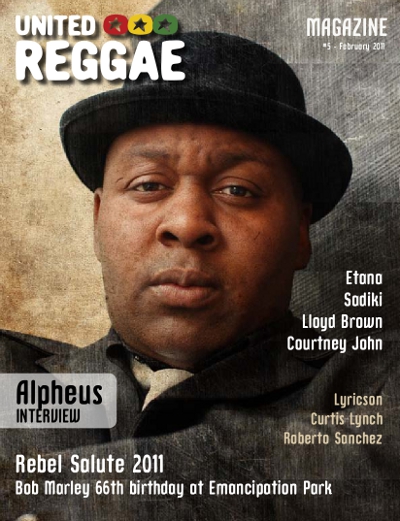 You can now enjoy the free pdf version packed with most of United Reggae content from February.
Leaf through or download it now!
In this fifth issue, you will find interviews from Alpheus, Etana, Courtney John, Lloyd Brown, Sadiki, Lyricson, Curtis Lynch and Roberto Sanchez, photos from Protoje, Pressure and Don Corleon in Paris, Rebel Salute 2010, Bob Marley 66th birthday, Mo'Kalamity and Lyricson, albums reviews and news about the Itals, Buju Banton, Anthony B, Culture, Cen'C Love, Hi-Kee, Beth Lesser, Kenyatta Hill, Midnite, Stephen Marley, Don Corleon, Jah Woosh and many more.
The magazine can be read online or downloaded for free. And you can now also get a paper copy. Details here.