All people with ears may be well interested to know that on May 6 you'll be able to reward those ears for years and years of fine service via picking up an album which is sure to be most fitting and comfortable to them as the outstanding young German based singer, Sara Lugo, is set to deliver her very first album, 'What About Love'. Lugo serves up a wicked blend of Jazz and Reggae music to a fine effect in coming through with a style which is very original and damn intoxicating as well.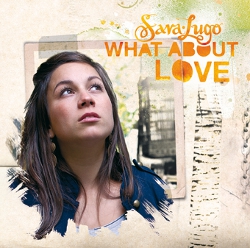 In 2010 the songstress made waves via mighty stream of singles which found her working with some of the heaviest names in European Reggae production and she also made an appearance on 'Long Journey' - The showstopper of an album from Naptali for Oneness Records.
Directing her album is another very reputable maestro, Umberto Echo, who runs the show which features a healthy line of previously known singles as well as new material. The combination with Naptali, And They Cry, is also on board as well as a mouthwatering link with golden Jamaican Roots wordsmith, Lutan Fyah, They Know Not Love.
So! Be nice to your ears on May 6 and pick up a copy of Sara Lugo's 'What About Love' which will be available, digitally and physically for your consumption - Your brain will probably enjoy it also. And your fingers, and your eyes, and your toes, and your neck, and your hair, and your kidneys . . .
Video
Video: Sara Lugo - What About Love (Album Snippet)