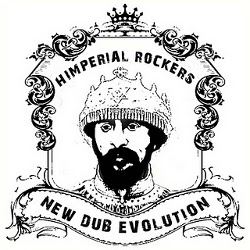 Out now is a debut album from underground artists Yabass, The Manor, Tomcat & Mac who have banded together as the Himperial Rockers.
This 8 track organic dub album was recorded at the Catch A Fire (C.A.F) studio camp in London and is a blend of Larry Marshall dub style circa King Tubby '73-'74 and Black Ark vibe circa '76-'78 with a sprinkling of Rupie Edwards and Keith Hudson production techniques, that is all fully stamped with the CAF studio sound that is true to its inspirational vision.
Visit www.himperialrockers.com to hear samples and find out more.