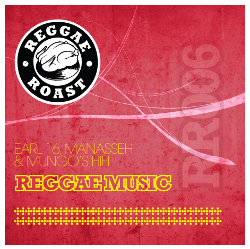 London collective Reggae Roast have announced a follow-up to their 'Righteous' EP from February.
It features the still prolific Earl 16 on the title track - which asks the music to go back to the days of King Tubby.
There's also a choice of two dub versions mixed by the ever-dependable Manasseh, and a dubstep remix from Scotland's Mungo's Hi-Fi.
'Reggae Music' is out on 23rd May on 12-inch vinyl and for download.
A compilation of the label's work, 'Lick It Back!' will be released in June.