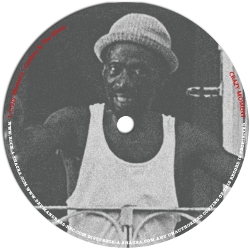 Japanese label Rock A Shacka have recently brought out two new releases for your listening pleasure. First up is a 12" vinyl featuring Carlton Manning, probably best known as Carlton from Carlton & the Shoes, but who was also the mentor of the popular vocal harmony trio the Abyssinians. Here he applies his sweet haunting voice to the contemporary, soulful, R&B tinged lovers rock number 'Crazy Moment' on the A-side, while dub Poet Patrick Davis brings a deep spirituality to the same riddim for the Jah proclamation 'Hail H.I.M'. Rounding things off on the B-side is a dub from multifaceted Ruv Bytes (Takuto Kuratani). The Osaka based producer works as the in-house engineer at Rock A Shacka, plus he is responsible for all of the labels artwork, as well as editing the weekly Pirate's Choice podcasts.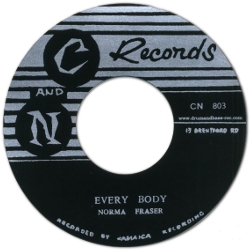 The second release is a limited edition 7" vinyl that sees Norma Fraser's 'Every Body' make an appearance on this format for the first time. Norma first made a name for herself in 1961 when she duetted on the Jamaican chart topper 'We'll Be Lovers' with Lord Creator. She later signed for Coxsone Dodd where she recorded a number of singles through into the Rock Steady and Early Reggae eras.
The flip of this single is by one of Jamaica's best known bands The Skatalites with 'Freedom Sound' possibly one of the strongest ska instrumentals ever despite it's lack of trombone melody which suggests that this may have been recorded during one of Don Drummond's stints at Bellevue mental asylum.
As with all Rock A Shacka releases the quality and attention to detail is excellent and these two releases just further enhance that reputation.