Jamaican singer Diana Rutherford has in the last years made a name for herself with some strong titles for French – nowadays resident in Jamaica – producer SherKhan, the man behind Perfect's stunning album 'French Connection'. She has also been produced by veteran Jamaican producer Philip "Fatis" Burrell.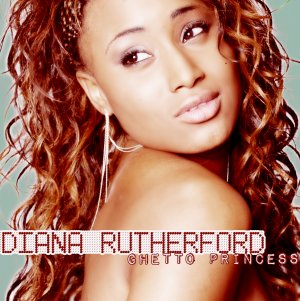 Now she is headed to drop her debut album 'Ghetto Princess', where all tunes have been recorded together with SherKhan. The album has been preceded by the acoustic tune Rebel.
SherKhan and Diana Rutherford have been working together for five years, and one of the earliest titles was the R&B-flavored duet with Erup, You Mean the World to Me.
Since then she has voiced riddims such as Box Guitar and Sufferah as well as a single with Sizzla titled A New Day. These three, along with 13 more, are available on 'Ghetto Princess' that hit the streets in late June.