Having spent the last few years making and securing his name on the Dutch and Surinam Reggae scenes, the very talented Amsterdam born chanter now turns his focus to the entire globe as he releases his debut album, 'Modern Rockers Vol. 1'.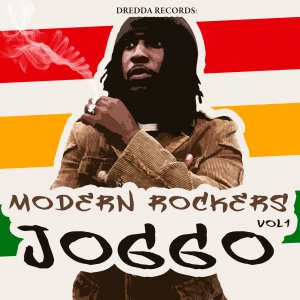 Having recorded for a variety of labels, such as Not Easy At All & JahSolidRock, Silly Walks, Necessary Mayhem and most recently The Handcart Market, Joggo finds himself back in the comfortable care of Dredda Records for the album, which is reportedly where he got his start. As the album's title would suggest, this project features a more vintage vibes of Roots Reggae which is where Joggo thrives on tunes such as recent single Strong Like Lion [alongside Turbulence & Jah Decko], the cool lover's piece, I Am Blessed, DJ Play Me Some Roots and other winners.
This album is very strong and you can soon hear for yourself as 'Modern Rockers Vol. 1' by Joggo for Dredda Records is set to reach stores across the world on June 27.