It is not often these days that you hear dub music produced and mixed in Jamaica. Last year Alborosie put out 'Dub Clash', a limited edition project where he had dubbed some of his own material, as well as other well know reggae tunes, in a vintage dub style.
Now it is happily enough time again for a Jamaican dub album.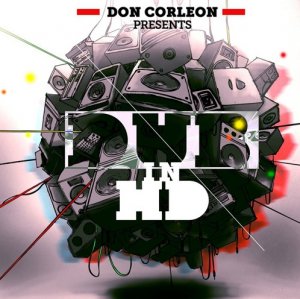 In February a Youtube clip of Jamaican producer Don Corleon dubbing in his studio started circling around. Soon it was made official that he was working on a dub album titled 'Dub in HD'.
The album presents ten dub versions of riddims such as Drop Leaf, Major and Seasons, but also individual tunes, like Protoje's Wrong Side of the Law.
United Reggae now has the opportunity to present a sample of one full track from the album. Above you can listen to Natural Black's Far From Reality on the Seasons riddim.
This is a wonderful initiative from a young Jamaican producer, and I certainly hope that others will follow in his footsteps.
'Dub in HD' will be available for digital download on June 21.